Shopping Cart
Your Cart is Empty
There was an error with PayPal
Click here to try again
Thank you for your business!
You should be receiving an order confirmation from Paypal shortly.
Exit Shopping Cart
Home of the All American Mutt

| | |
| --- | --- |
| Posted on October 28, 2016 at 1:25 PM | |
To those of you who have adopted from us thank you! You are the best of the best and we know how much you love your COH pup! Today however I ask that you and others who know how hard we work to find great homes for our great pups to look deep into your heart and see if there is a way you can help.
Circle Of Hope K9 Rescue has taken in 22 puppies and 5 kittens!!! 8 of them are only 3 weeks old and another 9 are barely 6 weeks old. A very old Rat Terrier has joined us as well. The kittens are only about 3 weeks old and motherless, and older kitten suffered a rectal prolapse and is in horrid condition. Our 8 three week old babies were in a drainage ditch with their dead mother for several days before being located and removed. The old Rat Terrier was left at a high kill shelter by her owner who had lived with her for more than 12 years!
These pups and our old friend will require a lot of care to get healthy and ready to find new loving homes, that said we need YOUR help.
We are asking for donations to help these sweet babies. We need vaccines and vet care, flea and tick repellant, we need a healthy food to support them while they build their bodies into shape!
If you are able to help us help them we offer a few ways to do so.
You can call the vet clinic directly and donate to their care at Pet Wellness Clinic 731-256-1455 a check to Circle Of Hope K9 Rescue or through PayPal - the donation link can be found here www.circleofhopek9rescue.org
If you are local and would like to bring food etc please contact me for arrangements.
Below are a few photos of some of the pups we have taken in. Can you find it in your heart to help them?
Thank you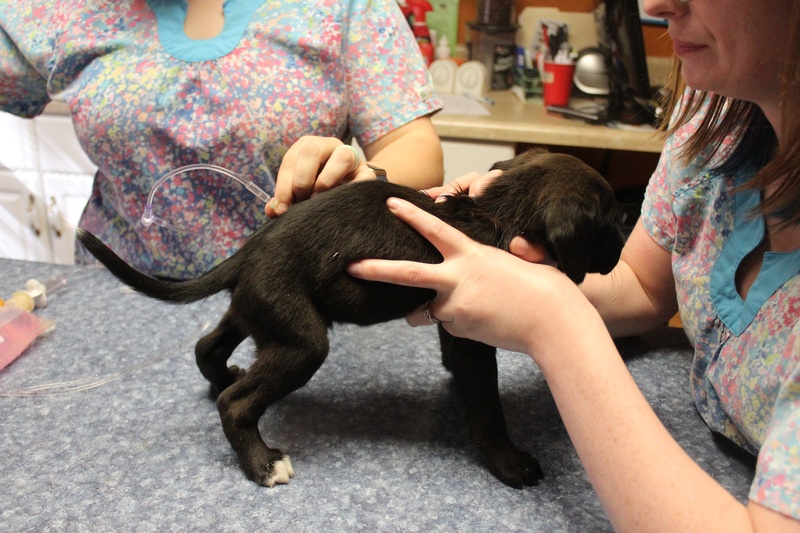 | | |
| --- | --- |
| Posted on November 14, 2014 at 11:25 AM | |
It is a cold brisk day today, with winter coming we will see many more. Like many of you I am sitting here in a warm house happy to be inside for now. Unlike many of you I will be headed outside several times today to make sure our kennel dogs are well and as warm as I can help them be…it breaks my heart that they have never known the comfort of a warm home and a loving family and that they face another winter alone in kennels waiting to be found….
With their best interest always in the forefront of my mind and heart I once again turn to you…friends, family and adopters….can you please find it in your heart to help one of our precious souls?
Just one…to give a warm home and a loving heart to for such a short time in your life…that would mean the world to one of these cold friends…if you are an adopter, you must know that once your own adopted love spent time in a lonely kennel….waiting for you…waiting for a foster home to step forward and offer him/her a warm home while waiting for you….can you help a sister or brother of the heart to your pet? Offer a few weeks of comfort and love?
All vet expenses are covered by Circle Of Hope K9 Rescue….love, a meal and hope are what is asked from you…in turn these lost souls will love you with every bit of their hearts, the gratitude…the devotion…the joy and satisfaction of helping one of these precious companions find a forever home and to end a life in a lonely kennel waiting….
The open kennel space also allows us to take in other animals that are scheduled to die in high kill shelters or wandering the roads trying to live the best they can after being abandoned. There is nothing "wrong" with these dogs….the problem is the irresponsible owners who did not care….yet as always the poor animal pays the price of man.
I am willing to beg to help them leave these kennels to foster where they can be seen….where someone is looking for them and cannot find them here in TN….
Please open your heart and home for just a few weeks or even less…most often our pups are only in the NE a short while before they are adopted.
Contact me at [email protected] and we will answer questions and send a foster application to you.
Thank you with all my heart and soul….
Phyllis
| | |
| --- | --- |
| Posted on August 2, 2014 at 7:15 PM | |
Today I got a call regarding a mom and puppies dumped in a ditch in rural Gibson Co. TN. Needless to say I jumped in the 4Runner and drove straight to them on this hot hot summer afternoon. Unfortunately two of the 9 pups had already died and the other 7 hot and dehydrating.
I will do my best to keep this little family alive and make mom healthy and happy...she is very frightend as you can imagine. I wish I could say this was an uncommon occurence in my area but  it is not.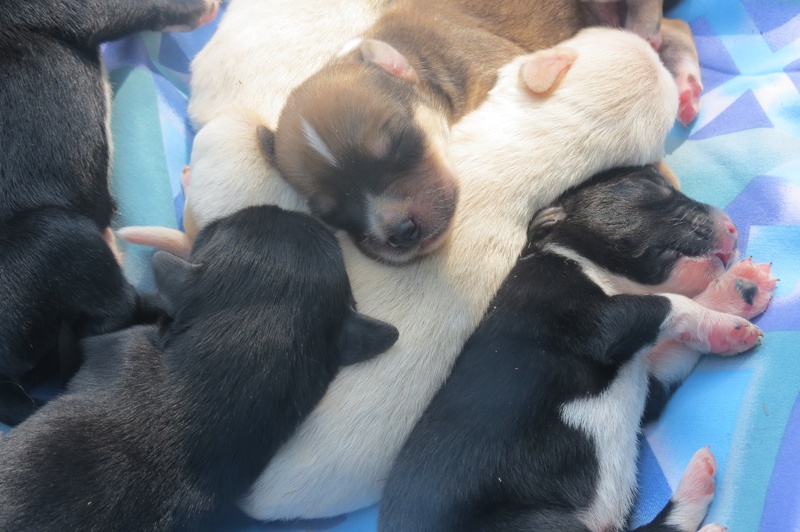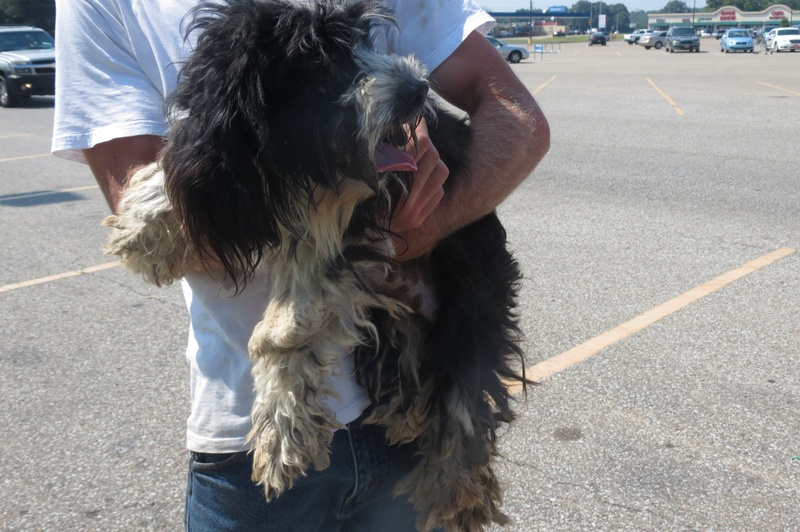 /